Our goal is to become your supplier of the highest quality injection molds and molded product.
Our Values: The values at GPI are established as guidelines for employment and to represent to our customers our primary core competency. These values have created a culture that makes us unique.
Competitive: Meeting and exceeding our commitments
Innovative: Forward thinking, finding economical solutions
Team Spirit: Working together, dedicated to common goals
Positive Attitude: Desire to succeed, cooperative, friendly, coachable
Integrity: Ethical, trustworthy, responsible
Our Facility: We are located in Taichung, Taiwan, occupying a state-of-the-art 25,000 square meter facility. We employ the latest technology in CAD/CAM systems and machine tools.
Experience: GPI has a proven track record of manufacturing molds that run millions of cycles. We have designed and manufactured thousands of molds since the company was founded in 1978. The average employee at GPI has over 15 years of industry experience.
Versatility: GPI can offer you a full range of tooling and design services. Our versatility and experience has allowed us to successfully serve a vast array of companies spanning numerous industries with a wide range of requirements.
---
Industries Served:
Medical
Automotive Electronics
Micro Electronics
Micro/Fiber Optics
Emerging Technologies
Industrial products
Consumer products
Processes Supported:
Thermoplastic
Silicone injection (Liquid Silicone Rubber)
Rubber
Mold Sampling:
Range of Injection Product Size:
Mold Qualification:
First article inspection
Capability studies
Mold Types:
Thermoplastic and elastomeric injection
Silicone
Multi-cavity
Micro
Unscrewing
Insert molding
Precision Machining:
Wire/Sinker EDM
CNC machining
Grinding
Hard milling
Turning / Swiss machining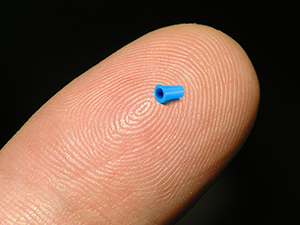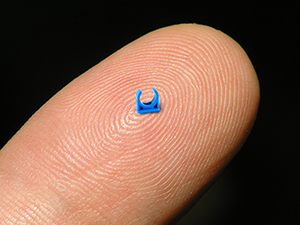 ---
High Quality Molds Produce High Quality Product
Innovation: You will like working with GPI. Our designers are highly experienced with a dedicated interest to our customers' needs. They understand the demands of today's exacting tooling requirements.
Engineers: Committed to continuous improvement, GPI's highly skilled staff of engineers and mold makers uses the latest CAD/CAM systems to meet the ever-changing needs of its customers. Our customers rely on us for advice in all phases of their molding requirements. We typically participate in the part design as well as taking full responsibility for the mold design. The product costs are highly influenced by the design of the mold as well as the design of the product being manufactured. Our highly experienced engineers and mold makers are capable of providing the creative input necessary to make the best possible decisions.
Interchangeability: Our attention to detail and our manufacturing discipline create precision components that provide you the benefits of full interchangeability of components. These benefits provide lower maintenance costs, longer mold life, and more consistent product quality.
Technology: GPI will design and manufacture molds that meet or exceed all customer requirements.